Read our advocacy update on the accessibility of epinephrine and how you can help Canadian charities during the COVID-19 crisis. Learn what's new in food allergy research from around the world, including research studies from the 2020 Annual Meeting of the American Academy of Allergy, Asthma & Immunology (AAAAI). And, check out this month's mythbuster on "may contain" statements.
---
Advocacy: Epinephrine is still accessible to Canadians during this time
Life-saving medication, like epinephrine, will continue to be accessible to you and all Canadians with food allergy during the COVID-19 pandemic.
Transport Canada has taken transportation-related measures to ensure the flow of essential medications across the border, which includes epinephrine. Thank you to the federal government for ensuring that all essential medications will continue to be accessible to Canadians during this time.
Updates on measures taken by Transport Canada in response to COVID-19 can be found here.
---
Advocacy: Helping Canadian charities during the COVID-19 crisis
We have joined over 200 of Canada's leading charities to call on the federal government for emergency support to face the COVID-19 crisis.
Canada's charities are asking the government for support via a stabilization fund. Learn more about this initiative at warchild.ca.
Read the letter and help us spread the word on social media with the hashtag #HelpTheHelpers.
Donate to help support Food Allergy Canada now and into the future.
---
Research from AAAAI
Below are a few of the research studies that were scheduled to be presented at the 2020 Annual Meeting of the American Academy of Allergy, Asthma & Immunology (AAAAI) in March, which was cancelled due to the situation with COVID-19.
Research: Excessive heat can affect epinephrine auto-injectors
For a recent study, two-pack sets of EpiPen auto-injectors were divided into two groups. One device of each set was heated in its carrier tube at an average of 80-89 degrees Celsius for eight hours and then cooled. These were compared to the other device of each set kept at room temperature. Results showed that 84% of the heated and cooled devices were difficult to remove from their carrier tubes. The researchers concluded that, "EpiPens exposed to high temperatures may be difficult to access, may malfunction, and may deliver less epinephrine. They are at risk for being unsafe after accidentally left in a hot car."
An earlier study revealed the risk to be different for auto-injectors subjected to extreme cold. This research found that the freezing of EpiPens for 24 hours did not affect the device's function once thawed, however, freezing is not recommended.
Another recent study examined the effect of water on epinephrine auto-injectors. In this research, EpiPens were sent through a wash cycle. Results showed that washing the devices impaired their function and the researchers noted that such devices "should not be used if accidentally placed through a washing machine cycle."
Take care of your auto-injectors by keeping them at room temperature. Learn more about protecting your devices on our epinephrine page.
---
Research: Among Americans surveyed, 1-in-7 adults with peanut allergy first developed symptoms in adulthood
A prevalence study examined the characteristics of peanut allergy in adults in the U.S. For this research, a cross-sectional food allergy survey was conducted over the phone and web from 2015-16 and data was collected from 40,443 adults. Self-reported food allergies were only coded as "convincing" if the symptoms were consistent with an Immunoglobulin E (IgE) mediated reaction history to the reported food. (With IgE mediated food allergy, symptoms result from the body's immune system making antibodies called IgE; this type of food allergy can trigger anaphylaxis.)
Results revealed that 14.3% of those adults with physician-diagnosed peanut allergy reported symptoms beginning in adulthood. If you're an adult with peanut-allergy, we'd love to hear from you and learn about your experiences and how you manage peanut allergy. Contact us at info@foodallergycanada.ca to share your story.
The researchers hope this study helps to "inform the public about the increasing ubiquity of adult-onset peanut allergy and the importance of consulting an allergist/immunologist to definitively diagnose any suspected food allergies."
For more information, read the press release.
Food allergy often begins in childhood, but can develop when you're an adult. Learn more about navigating food allergy from our adults with allergies section and about peanut allergy from our website.
Not sure what you're experiencing is a food allergy, put your symptoms into Allergy Check, a free online assessment tool, to determine what is the likely cause.
---
Mythbuster – If someone has a food allergy, is it OK for them to eat a "may contain" product?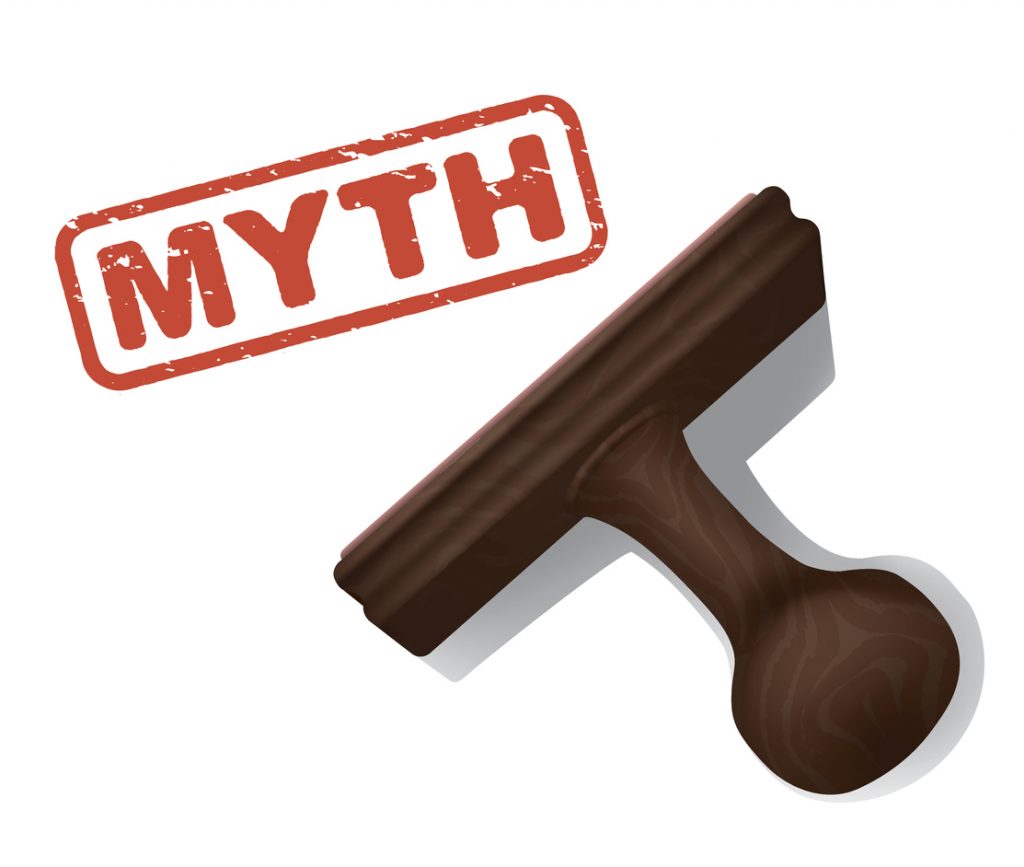 FACT: May contain statements are voluntary. They are not part of Canadian food allergen labelling regulations and some manufacturers include this statement when there is a chance that a food allergen might be present in a product.
The element of risk is not known with a may contain product. If someone is allergic to a food they should avoid products that may contain their allergen. Research shows that some products with this warning have contained enough allergen to cause a reaction.
Bottom line: Avoid consuming products that may contain your allergen. When in doubt about a product, contact the food manufacturer to ask about manufacturing processes and the potential for cross-contamination.
Learn more about reading food labels and Health Canada's labelling requirements here. Understanding how to read food labels correctly will help prevent allergic reactions.
Plus, watch our Food allergy myths recorded webinar with Dr. Susan Waserman, to find out more facts behind common food allergy myths on food allergens, signs and symptoms, reactions, and more!
Help us educate your communities and share this Mythbuster with them! Find more mythbusters at foodallergycanada.ca/mythbusters.
Content is based on information included in our Food allergy myths webinar by Dr. Susan Waserman, MSc, MD, FRCPC.
Tags: advocacy, covid-19, Epinephrine, mythbuster, peanut allergy, Research