Participate in our webinars for parents and caregivers, and children. Plus, learn about our support groups across Canada and join.
---
Attend one of our free webinars that provide fundamental information for managing food allergy and anaphylaxis. These webinars are primarily geared towards parents of children who have been recently diagnosed with a food allergy.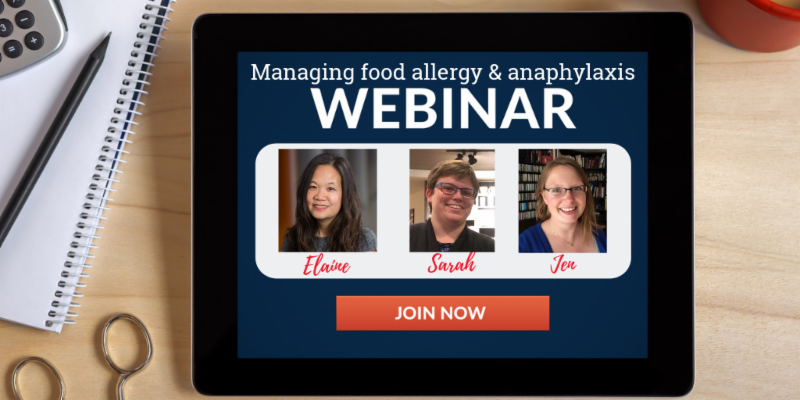 What you'll takeaway:
What is food allergy and anaphylaxis
How to avoid a reaction
What are the signs and symptoms of anaphylaxis
What to do in an emergency
Currently, we are offering 90-minute small group webinars (up to 4 participants) to allow for more interaction. Next sessions are July 6 and July 9.
If you have already attended one of these webinars, please help us spread the word so others can also benefit. Please share!
---
Have your 7-11-year-old kids participate in our free Allergy Pals Monthly webinars, which cover key information about managing food allergy. Each webinar is led by a trained peer mentor with food allergy and there will be plenty of interactive games and activities that will have your child engaged in the webinar!
Register your child for the June 23rd (7-8 pm EDT) webinar where they will learn how to manage their food allergy during the summertime.
Check out one of our previous webinars:
---
Learn about our support groups across Canada and join!
Support groups provide a warm and caring environment for you to get help in dealing with the day-to-day stress of being at risk of anaphylaxis or having a child who is at risk. Plus, it's a great way to keep updated on any new developments in the food allergy community.

Read about our support group leaders from across the country.

To connect with one of our support groups, visit our support group page. If there isn't one in your community, we'll help you get one started.

Tags: Get involved, support group meetings, webinars