Ongoing webinars for parents
Parents with children recently diagnosed with food allergies are encouraged to attend one of our free webinars on managing food allergy and anaphylaxis. Topics that will be covered include the basics of food allergy, risk reduction, symptom recognition, and emergency management. There will also be time for questions afterwards.
We offer the webinars in two formats:
These free webinars are a must for parents of children who have been recently diagnosed with a food allergy. It's also great for others who are interested in this topic, or would like a refresher. Please share this information with parents who could benefit from this support.
To register for a webinar, visit our calendar of events.
---
Allergy Pals webinars for kids 7-11 years old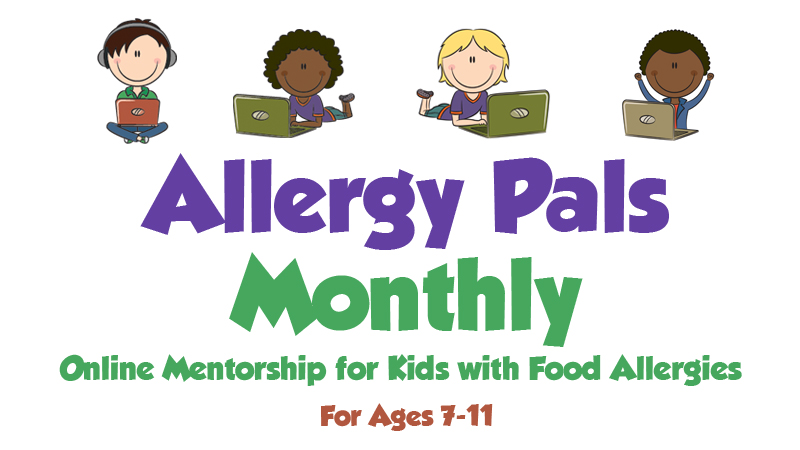 We have monthly webinars just for kids as a part of our Allergy Pals program. Every month, kids with food allergies that are between the ages of 7-11 can participate in webinars that will cover key educational information on managing food allergies.
Each webinar will be led by a trained peer mentor with food allergies where they will highlight a different topic each month, such as birthday parties, friends, school, and bullying. There will also be plenty of interactive games and activities that will have your child glued to the presentation!
The one-hour sessions will be held on the last Sunday of every month at 7pm EST. And unlike our traditional 8-week Allergy Pals program, there is no long-term commitment with Allergy Pals Monthly.
To register for a webinar, visit our calendar of events.
All our past Allergy Pals webinars are available for playback on our Recorded webinars page.
---
Past webinars
Many of our past webinars are available for playback. Be sure to watch and share our past webinars listed below:
For parents/caregivers
Foodservice and stock epinephrine
Research and science
Travel
For kids aged 7-11 years old
---