We can help you better support your patients with food allergies. Just tell them about us, and we'll take it from there.
We provide individuals with food allergies with the support, education, and resources they need so they can manage their food allergies more confidently.
Let your patients know that we are here to help them through their journey!
---
---
Patient resource: Information sheets
You told us, and we listened. We surveyed the healthcare professional sector to ask what resources you need to support your patients with food allergy. From there, we developed six downloadable and printable resource sheets exclusively for you to share with your patients. The information contained in these sheets has been medically reviewed by Dr. Julia Upton, MD, FRCP(C) Clinical Immunology and Allergy.
If there is an additional topic you would like covered, please let us know at info@foodallergycanada.ca.
Download these sheets and share with your patients:
Click image to download

Food Allergy & Anaphylaxis

Click image to download

Myths & Facts

Click image to download

Diagnosis

Click image to download

Daily Management

Click image to download

Epinephrine

Click image to download

Stress & Anxiety
---
---
Patient resource: Additional resources and tools for your patients
Foundation in Food Allergy interactive webinars: Offered 3 times per month in small group sessions or quarterly in a public webinar format, these webinars provide parents with vital information on the basics of food allergy and anaphylaxis.
---
AllergyAware.ca: Patients, and healthcare professionals alike, can become more allergy aware by taking one of our 30-minute, interactive online courses. The courses are medically-reviewed, mobile-friendly, and offer a Certificate of Completion.
---
Youth programs: From online mentorship programs, to curriculum for elementary school and high school students, we have many resources to support teens and youth.
---
Adults with allergies: In addition to the number of resources available on our site, we have a blog dedicated to adults with allergies.
---
Allergy alerts and the latest information in food allergy: By signing up to our emails, you and your patients will receive essential allergy-related information like food recalls.
---
Newly diagnosed support centre: A single place gathering information and resources to meet the unique needs of families of children newly diagnosed with food allergy based on the Newly Diagnosed Handbook.
---
Schools guidelines: Consensus guidelines for the management of allergies and anaphylaxis in a school setting.
---
---
Post-secondary guide: A resource for post-secondary institutions to learn how to successfully manage food allergy and anaphylaxis across campus.
---
---
Recorded webinars
For healthcare professionals and patients who want to learn more, recorded webinars are available for playback anytime.
For healthcare professionals:
New guidelines for the introduction of peanut to babies for health care professionals – presented by Dr. Edmond Chan
Nourishing children who have food allergy – presented by Registered Dietitian Linda Kirste. Also a great resource for families.
The science of food allergy: understanding the research – presented by Dr. Manel Jordana. This is a great session for families as well.
---
For patients and parents/caregivers:
New guidelines for the introduction of peanut to babies for parents – presented by Dr. Julia Upton
Allergy management in school
Managing a milk allergy
For kids and youth: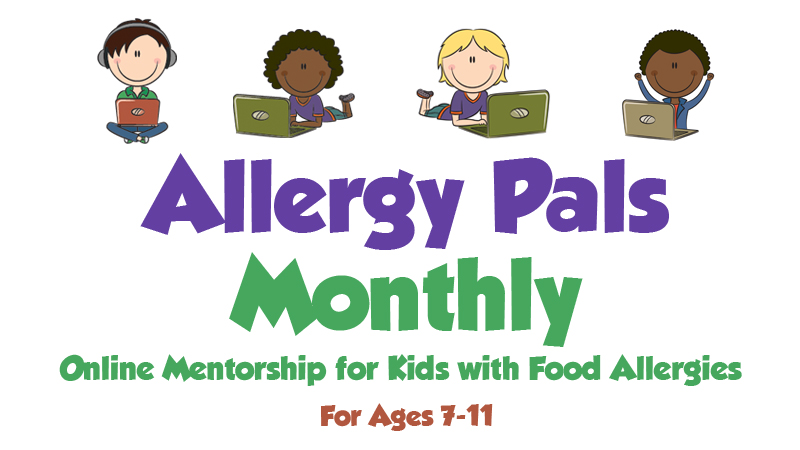 Allergy Pals Monthly webinars
Managing food allergies in College/University
Teen video series
For a complete list of our interesting and informative webinars, refer to the Recorded Webinars page.
---