The last few weeks have not been easy, it's been an unprecedented time where many things are changing daily in regards to COVID-19.
Through it all, we want you to know that we're committed to providing you with support and services during this time. We are working hard to ensure you have what you need to manage your food allergy so you can focus on keeping your family safe.
We're here for you: As always, we're available on the 

phone

, through 

email

, and on our 

social media

 to help answer any questions or provide support. Even though we're working from home like many of you, our hours of operation remain as 8:30am-4:00pm EDT.
Allergy Alerts will be uninterrupted: We'll make sure you continue to receive the latest allergy-related information, including food recalls. Learn more about Allergy Alerts and 

sign-up

 if you haven't already. On the form, just select the allergens you would like to receive notifications/recall information on.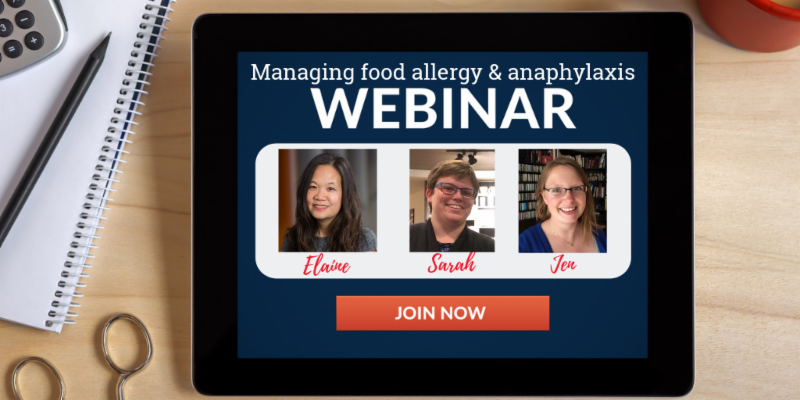 Managing food allergy and anaphylaxis webinars: We've increased capacity for our online webinars on managing food allergy and anaphylaxis so more people can join the sessions. We are also looking into offering more sessions during April. These sessions are great for families of recently diagnosed children, or for any family wanting a refresher. 

Learn more and register.
Support groups: Our national support groups are available for online support, however to ensure physical distancing, in-person meetings for the next few months are being postponed to a later date. Find a support group.
New webinar series: We're launching a new webinar series focused on creating a better food allergy future. As our 2020 national conference will be postponed and possibly cancelled (stay tuned next week for more news on that), we are looking at converting some of the topics into webinars so you can still benefit from the sessions.
New upcoming webinar: The first webinar in our "Creating a better future" series will be with Dr. Cecilia Berin, where she will discuss the future outlook in food allergy and what's to come in the world of therapies. She'll share an overview of future therapies that are under study beyond immunotherapy and will provide her expert insight on current food allergy research and the science behind it. With this webinar, you'll have a deeper understanding of what's in the pipeline for food allergy research. Stay tuned, the webinar registration will open soon.
Allergy Pals/Allies online mentorship for kids:This is continuing as planned, stay tuned for the spring dates launching soon. Learn more about the program.
Additional tools and resources: Check out our other online resources to help you, from recipes, to our resources and tips, and 

recorded webinars

. It's also the perfect time to take an 

AllergyAware.ca

 free online course, or watch some of our videos, kids can also play with the 

Kung Food

 game app – which helps to improve the knowledge and skills for youth with food allergy.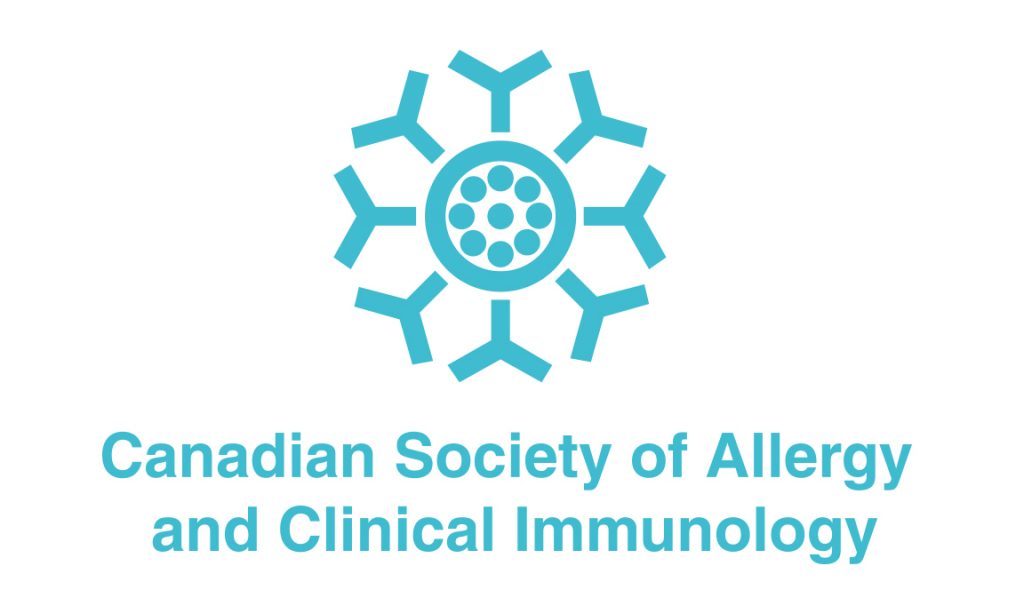 COVID-19 and food allergy
For more information on COVID-19 and food allergy, the Canadian Society of Allergy and Clinical Immunology has posted helpful 

FAQs

 on allergist appointments during this time and more information on staying safe. 

Learn more at csaci.ca.
Health Canada has information on how to protect yourself and others in general, as well as complete details about COVID-19. 

Visit Health Canada's site.
We're here for you, please reach out if you need any support on managing food allergy during this time. From our families to yours, please stay safe and healthy.