Participate in important research studies, including one focused on the psychosocial impact of having kids with food allergy, discover the prevalence of crustacean and mollusc allergy in kids and the incidence of using epinephrine in treating reactions, and get educated with our latest mythbuster!
---
Research: Your input is needed: open calls for participation
If you have not already done so, please take the time to learn about these studies and participate before they close next month!
Your input is critical to providing us and researchers with insight needed to make an impact. Plus, as a special bonus, you can enter for your chance to win a $100 VISA gift card draw for one of the studies below!
---
If you are a parent of a child with food allergy:
Food allergy IMPACT psychosocial study: Participate in a study that will allow researchers to better understand the parental experience of having a child/children with food allergy. It's also your opportunity to share your personal experiences of having a child with food allergy.
This research is led by Drs. Edmond Chan and Sharon To, researchers from the Division of Allergy and Immunology at The University of British Columbia in Vancouver, Canada.
Take the short survey by June 8, 2020. Plus, make sure you enter for a chance to win a $100 VISA gift card at the end of the survey!
---
If you have peanut, tree nut, egg and/or milk allergy, or have children with one of these specific food allergies: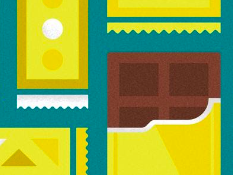 Chocolate consumption and food allergy: Participate in a study on the use of precautionary allergen labelling (e.g. "may contain" statements) on certain chocolate products in Canada, and the related consumption habits of consumers with food allergy. Your input will help us advance the dialogue on precautionary allergen labelling in Canada.
This research is being conducted by Laval University in Quebec.
Take the short survey by June 7, 2020.
---
Research: Shellfish allergy in kids
A U.S. study examined the prevalence and reaction characteristics of shellfish allergy in children. For this research, a cross-sectional survey was conducted over the phone and web from 2015-2016.
The research found the prevalence of shellfish allergy in American children is 1.3%, with more children allergic to crustaceans than to molluscs. The greatest prevalence of crustacean allergy appeared in children 6-17 years old, whereas the prevalence of mollusc allergy did not increase until children were 14-17 years old. Further, results showed that over half of the children with shellfish allergy had more than one food allergy-related emergency department visit in their lifetime, and more than one-third have been treated with an epinephrine auto-injector in their lifetime. However, less than half of these children carried a current epinephrine auto-injector.
Crustaceans and molluscs, sometimes collectively referred to as shellfish, are considered priority food allergens by Health Canada. Children can be allergic to these foods although they predominantly affect adults. If someone is allergic to one type of shellfish (like crustaceans), they should talk to their allergist before trying other types (such as molluscs).
Epinephrine is the recommended treatment for anaphylaxis. This study also reveals the need for more awareness and education on carrying epinephrine and having immediate access to this life-saving medication.
Watch this short

video

to learn more about the importance of carrying an epinephrine auto-injector. Learn more about epinephrine.
---
Mythbuster – If someone has a tree nut allergy, should they avoid peanuts?
FACT: Tree nuts such as almonds and cashews grow on trees but having a tree nut allergy doesn't necessarily mean that you're also allergic to peanut. Peanuts grow underground, are from the legume family, and are not related to tree nuts. Also, an allergy to one tree nut doesn't mean you're allergic to all tree nuts.
Talk to your allergist before eating tree nuts that are not part of your regular diet. Skin and blood testing as well as oral food challenges can help define those tree nuts that are safe for you to eat.
Learn more about priority food allergens like tree nut and peanut, including information on how to avoid the allergens, what the common names are, how they are labelled on food products, examples of where the allergen is found, possible sources of the allergen, and how to report a reaction.
Plus, watch our Food allergy myths recorded webinar with Dr. Susan Waserman, to find out more facts behind common food allergy myths on food allergens, signs and symptoms, reactions, and more.
Help us educate your communities and share this Mythbuster with them! Find more mythbusters at

foodallergycanada.ca/mythbusters

.
Content is based on information included in our Food allergy myths webinar by Dr. Susan Waserman, MSc, MD, FRCPC.
---
Tags: call for participation, mythbuster, Research