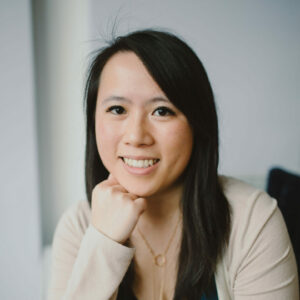 In this series, we ask dietitians across Canada to answer your questions on nutrition and dietary support. We recently spoke with Amy Chow, a registered dietitian based in Langley City, BC.
This month, Amy answers a question on safe and nutritious snacks.
---
What are some allergy-friendly snack ideas for families?
Snacks can be tricky for someone living with food allergy as convenient options may not always be safe due to ingredients and/or cross-contamination risks.
Here are a few of my favourite healthy snacks to carry you through the day.
Cereal is a popular choice for a morning or afternoon snack, and there are many allergen-friendly options available. Choose tree nut-free options as appropriate for your needs. Mix them up with dried fruits, chips or popcorn to create your own allergy-friendly trail mix.
Seeds and seed butters are alternatives to tree nuts and nut butters, and a great source of healthy fats, protein, and iron. As always, be sure to

check the label

and also assess the risk for

cross-contamination

. For a snack, serve pumpkin seed butter on a slice of toast with a drizzle of honey or mix it into a bowl of oats and sliced bananas.
Dried fruits are shelf-stable (lasting on the shelf a long time without spoiling) and can be used in many different ways – mix them into smoothies, use as toppings for cereal or porridge, for trail mix or enjoy them on their own. Choose unsweetened varieties whenever possible.
Popcorn is an allergy-friendly and adaptable snack! Add plain popcorn to homemade granola bars, or make your own trail mix with popcorn, a drizzle of avocado oil and a sprinkle of nutritional yeast to get that cheesy flavor.
Plus, it's always helpful to have some packaged snacks on hand that you've checked out to be free of the allergens you need to avoid.
Healthy snacks are an important part of healthy eating – they can give you a boost of energy, provide important nutrients, and keep hunger in check. Get creative and find allergy-friendly ones to suit your tastes, time, and budget.
For more recipes and information on Amy, visit chowdownnutrition.com.
---
Learn more
---
Do you have a question you'd like to ask a dietitian in the months to come? If so, send it along to us at info@foodallergycanada.ca. Please note: The dietitians featured in this series answer questions on general topics, please talk to your doctor if you have questions about your own health or the health of your child.

Tags: allergy-friendly snacks, Amy Chow, ask the dietitian, Recipes