In this series, we ask dietitians across Canada to answer your questions on nutrition and dietary support. We recently spoke with Amy Chow, a registered dietitian based in Langley City, BC.
Amy has been practicing since 2011 after completing her training at McGill University. She is passionate about inspiring families to feel confident about nutrition and bringing joy back into eating.
This month, Amy answers a question on food sensitivities and intolerances.
---
What information and guidance can a dietitian offer for those affected by these food-related conditions?
As a registered dietitian, I have seen many clients come in with their "allergy test results" such as those from IgG testing, hair analysis or Vega test. They have often eliminated a long list of foods while taking many expensive and unnecessary supplements. These people really struggle with their diet because they do not know what they can eat anymore. They are afraid to eat when they have been told that their symptoms are caused by a long list of foods they have been eating. A dietitian can help you filter through the confusion and direct you to the appropriate healthcare professional for an accurate diagnosis.
There are so many different elimination diets out there, and it can be confusing. Plus, the reintroduction phase is often a step that people overlook but it is such an important one to prevent unnecessary dietary restrictions. For example, you may find out after reintroduction that you are able to tolerate a food entirely, in smaller amounts, when it is consumed with other foods, and/or with taking an enzyme such as lactase in the case of lactose intolerance. In many cases, complete avoidance of specific foods is not necessary with food intolerance. A dietitian can guide you through the processes of elimination and reintroduction.
Whenever foods are avoided, especially with the elimination of multiple foods or an entire food group, there is a risk of missing out on important nutrients in your diet, like certain vitamins and minerals. A dietitian can help ensure nutrition adequacy in your diet despite food restrictions through finding alternative food sources and/or proper use of supplements when necessary, and can let you know when they are not needed, too.
What can a dietitian offer for those with food allergy?
Amy notes if you/your child has a food allergy, a dietitian can help you find confidence and joy again in eating by empowering you with the skills you need to limit or avoid your allergens as well as the skills you need to replace certain foods. You can also benefit from practical tools such as education around label reading, new ingredients and substitutions, individualized meal plans, recipes, brand names of food and/or supplements, cooking classes, and grocery store tours.
---
Get to know Amy
In my 20s, I was diagnosed with food-dependent exercise-induced anaphylaxis (related to eating a specific food up to a few hours before or after exercising) which took my healthcare team years to recognize. I know firsthand how scary it is to experience an allergic reaction, the desperation to gain clarity around a food allergy and the energy that goes into preventing a reaction.
We became aware of my son's allergies to egg, milk, and sesame when he was around 6 months old, and I learned about exploring food substitutions and adapting recipes to safely feed him. Since I am personally impacted by food allergy, I developed a special interest in the topic.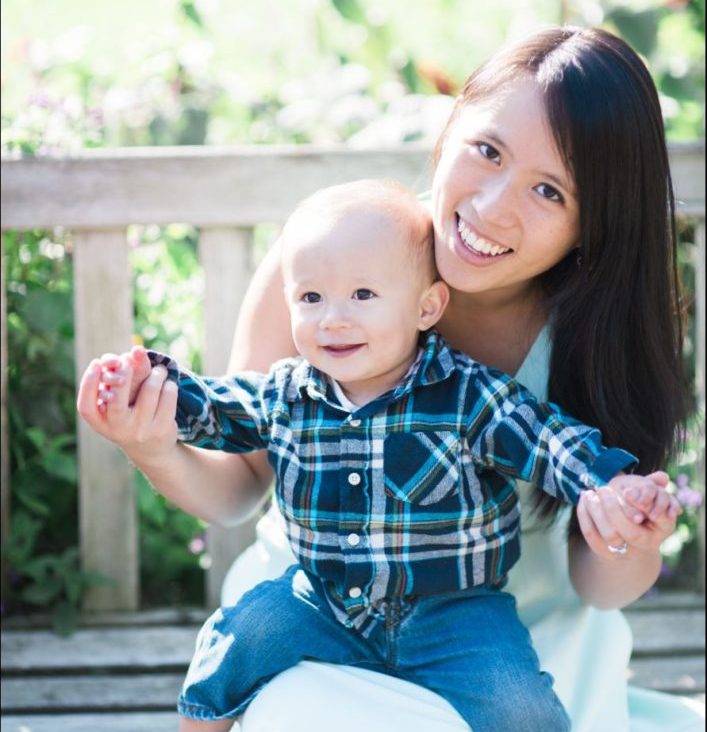 For more on Amy, visit chowdownnutrition.com.
---
More information on food intolerances
---
Do you have a question you'd like to ask a dietitian in the months to come? If so, please send it along to us at info@foodallergycanada.ca.

Please note: The dietitians featured in this series answer questions on general topics, please talk to your doctor if you have questions about your own health or the health of your child.

Tags: ask the dietitian, food intolerances, food sensitivities