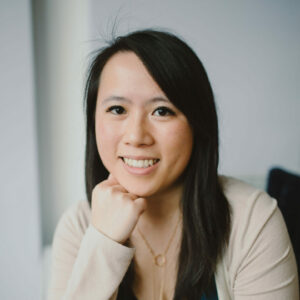 In this series, we ask dietitians across Canada to answer your questions on nutrition and dietary support. We recently spoke with Amy Chow, a registered dietitian based in Langley City, BC.
This month, Amy answers a question on making healthy food choices.
---
How can I help my child with food allergy make healthy food choices?
Good eating habits can be encouraged from a young age and helping your child make healthy food choices while navigating a food allergy is entirely possible. As a food allergy parent, it's really important to empower your kids to choose safe food options and support them in developing a positive relationship with food and eating. You can act as a healthy eating role model too.
Set your child up for success
When they are young, support your child through a routine and boundaries, such as regular meal and snack times involving safe and nourishing food options. Within this supportive environment, your child can learn to eat, explore, and enjoy a variety of allergy-friendly foods while following their body's hunger and fullness cues.
Eating together as a family is often the best approach for promoting healthy eating habits. Family meals are quality time to spend together and enjoy delicious food while being mindful of the food(s) that must be avoided due to allergies. Your child can learn to eat a variety of nutritious foods by simply watching and partaking in these meals.
Empower your child with practical tools
As your child grows, give them the tools they need to be successful. Start off with basic steps like label reading, identifying safe food options, and avoiding their food allergen(s). You can also involve them in the kitchen in age and skill appropriate tasks such as choosing an allergy-friendly recipe, learning about new foods, planning meals and cooking together. This food allergen substitution chart is a helpful resource to learn about appropriate food substitutions together.
Aim for balanced eating
Refer to Canada's Food Guide, it's a helpful resource and starting point to learn about balanced eating. The guide shows a plate – one-half has vegetables, one-quarter has protein, and the remaining one-quarter has grains. Families can use this simple visual to make their meals more balanced and nutritious.
Food is one of life's main sources of enjoyment, it is part of our identity, culture, background, and our social lives. It's perfectly healthy to enjoy a favourite snack food such as ice cream or chips once in a while, as long as your child is eating these foods in moderation and mostly eats a varied, balanced diet.
Supporting your child to navigate their food allergy while also eating a nutritious and balanced diet is no small feat! By helping your child practice making healthy and safe food choices early on and supporting them as they grow, you will be setting them up for lifelong success.
For more information on Amy, visit chowdownnutrition.com.
---
Learn more
Do you have a food allergy-related question you'd like to ask a dietitian in the months to come? If so, send it along to us at info@foodallergycanada.ca. Please note: The dietitians featured in this series answer questions on general topics, please talk to your doctor if you have questions about your own health or the health of your child.
---
Tags: Amy Chow, ask the dietitian, nutrition