Check out our resources for staying safe with food allergy during COVID-19 and discover our helpful tips and many online resources and activities. Find out what's happening with our 2020 national conference and how we're adapting it to accommodate today's reality. Reminder on EpiPen's advisory notice regarding carrier tubes. Plus, if you're a post-secondary student, learn more and apply for the Sabrina Shannon Memorial Award.
---
Cancelled: 2020 national conference
To respect the Government of Canada's physical distancing measures to reduce the impact of COVID-19, and the City of Toronto's decision to cancel all events until the end of June, we are doing our part to keep everyone safe and healthy and have made the difficult decision to cancel our 2020 national conference.
That doesn't mean that you won't be able to benefit from the great speakers and amazing topics we had planned for the conference. We are converting many of the conference topics into a new online webinar series called "Creating a better future". The first webinar will be on April 15th on the future outlook in food allergy and what's to come in the world of therapies with Dr. Cecilia Berin. Learn more about the webinar and register today.
With the conference being cancelled, the #FoodAllergyFuture Challenge for youth ages 12-21 has also been cancelled. We may introduce a new innovation challenge next year, so keep those ideas brewing and stay tuned!
If you had registered for the conference, you have the option of directing your registration fee as a 100% tax deductible donation to Food Allergy Canada or receiving a refund. Please complete this cancellation form to advise us of your preference. Or you can email us at info@foodallergycanada.ca or call 1 866 785-5660 if you are having trouble with the form.
Your donations are our lifeline to being able to continue advocating on your behalf and providing education and support to the over 3 million Canadians affected by food allergy. However, we also know that this is a difficult time for many families and understand that a full refund may be necessary.
We are saddened by having to cancel this conference, but excited to still present much of the topics to you. Stay tuned for our full webinar schedule coming soon, and in the meantime, please register for the April 15th session!
---
Resources for staying safe during COVID-19
The last few weeks have been challenging with things changing daily in regard to COVID-19. Through this unprecedented time, we are committed to helping you manage your food allergy with our support and services, so you can focus on keeping your family safe.
You can now register for a host of new online webinars, Facebook Live events, online mentorship programs, and more for both you and your children!
Creating a better future webinar series: Future outlook of therapies with Dr. Cecilia Berin on April 15 at 12 pm EDT.
Allergy Pals/Allies online peer mentorship for kids ages 7-15. Spring session begins April 18.
Facebook live: Food allergy education virtual shows for kids 3-14, presented by Kyle Dine.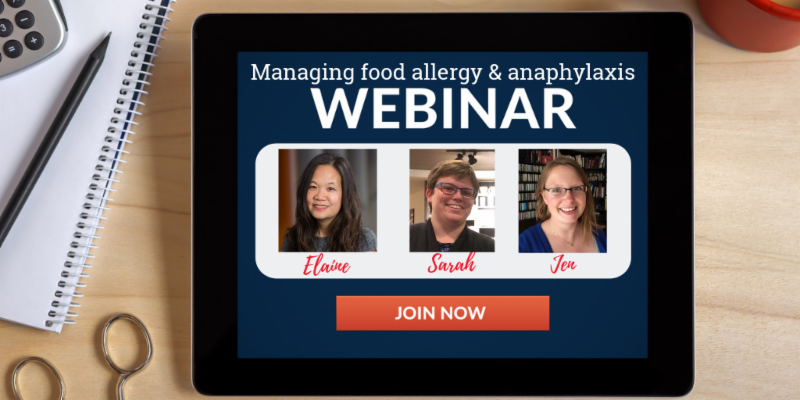 Small group webinars: Managing food allergy and anaphylaxis.
Watch Amanda Orlando, food allergy cookbook author and blogger, as she shares her tips and recipes through her new cooking video series with us.
Check out the full list of online webinars and events
COVID-19 and food allergy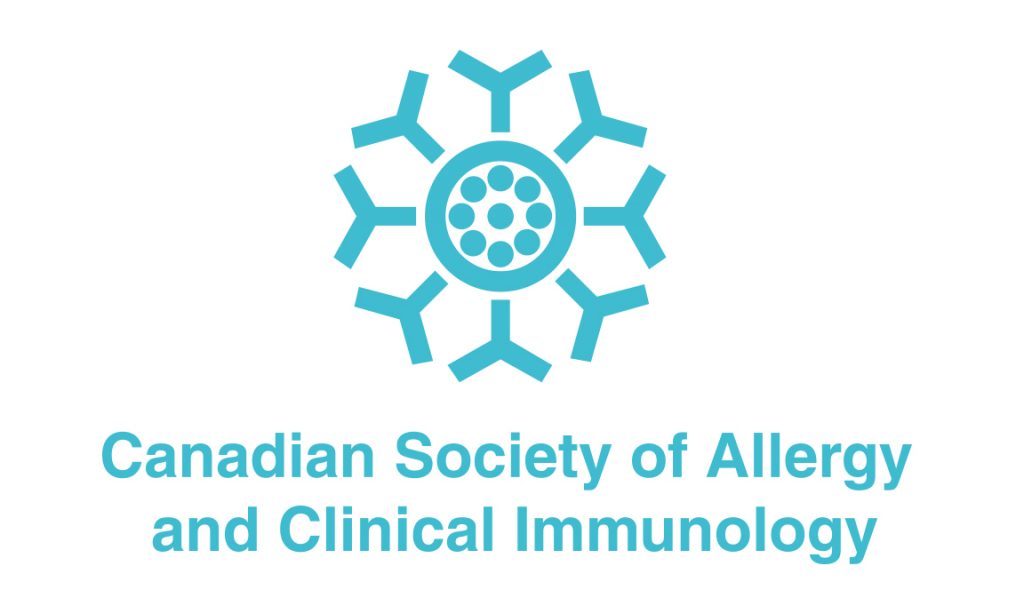 For more information on COVID-19 and food allergy, the Canadian Society of Allergy and Clinical Immunology has posted helpful FAQs on allergist appointments during this time and more information on staying safe. Learn more at csaci.ca.
Health Canada has information on how to protect yourself and others in general, as well as complete details about COVID-19. Visit Health Canada's site.
We're here for you
If you have any questions or need support on managing food allergy during this time, please reach out to us. As always, we're available on the phone, through email, and on our social media on weekdays from 8:30 am to 4:00 pm EDT.
---
EpiPen® advisory
Some of you may have heard about the recent US FDA report about EpiPen® device malfunctions. We have been in touch with Pfizer Canada to better understand if the same issues affect any devices in Canada and are waiting for more details.
In the meantime, one of the issues noted in the FDA report is with the carrier tubes that we reported here in Canada back in October 2019. Since that issue impacts in-date devices still, we wanted to remind you to check your devices to ensure they can be easily removed from the carrier tube.
Please check to see if your device is affected by following these steps
Check the expiry dates of your EpiPens – impacted devices have an expiry date up to and including September 2020.
Ensure your devices can be easily removed from the carrier tube.
Removing device from the carrier tube
If you're not sure if your devices have been impacted, ask your local pharmacist to examine them for you.
Request replacement devices if required.
For further information or questions on the EpiPen devices, please contact Pfizer Canada directly at 1-877-EPIPEN1 (1-877-374-7361). It's important they hear from you directly.
---
Helpful tips for staying safe at home
As we are all spending more time at home, check out our tips to ensure you and your family are staying safe with food allergy. Plus, discover our many online resources including, videos, recorded webinars, games, and more!
Tips to stay safe with food allergy
Online resources
For adults and parents
For youth
---
Sabrina Shannon Memorial Award
Deadline extended to May 1st
The Sabrina Shannon Memorial Award is dedicated to the life of Sabrina Shannon, an inspiring teenager who died from anaphylaxis in 2003. In 2005, Sabrina's Law was passed in Ontario, providing landmark legislation that has influenced policy across Canada and the United States.

This award recognizes two post-secondary students who have demonstrated a strong commitment to raising awareness and educating others on food allergy. There are two awards, each valued at $1,000 each. Applicants do not need to have food allergies to be eligible for the award. Read about our past winners, Anita and Victoria.

Learn more and apply by May 1, 2020.

Tags: 2020 Conference, community awards, covid-19, Creating a better future, EpiPen, latest news, Resources