Read how the Canadian Food Inspection Agency (CFIA) took action when one family contacted them about undeclared allergens, plus get an update on our advocacy work around "may contain" labelling. Check out what's new in research, including a study on preventing anaphylaxis. Plus, check out our mythbuster on whether feeling unwell after eating a food means you are allergic to it.
---
From reaction to recall: getting CFIA action on undeclared allergens
Last month, Sarah's 13-year-old son Luke, who is allergic to milk, egg, peanut and tree nuts, had a reaction after eating pumpkin seed butter cups, and it raised some questions.
Seeing that none of Luke's allergens were listed in the ingredients of the butter cups, Sarah wondered whether he developed another allergy, if the product was not labelled properly, or if it had undeclared allergens. She decided to contact the Canadian Food Inspection Agency (CFIA) to report the reaction, which resulted in an investigation on the product. The CFIA promptly investigated, responded, and sent out a recall of the product for undeclared milk ingredients.
We spoke with Sarah to learn more about her experience in reporting the reaction to the CFIA. Watch the video to hear firsthand what the process was like, and how this experience influenced her confidence in the CFIA's reporting process. Watch now.
Advocacy in action: addressing food allergen labelling gaps
We are committed to closing the current gaps for food allergen labelling in Canada, specifically, addressing precautionary allergen labelling ("may contain") and "free-from" claims. As a part of this effort, we are working with both government and industry to advocate for greater guidance for the food industry on the use of these voluntary statements and on using a risk-based assessment and management approach. Stay tuned to learn more about our advocacy work and how you can help to #MakeFoodAllergyCount. Read about our past advocacy efforts in food allergen labelling in our impact report.
Stay updated with food recalls
Are you signed up for our Allergy Alerts? Make sure you sign-up to receive essential allergy-related information, including CFIA food recalls directly to your inbox! Plus, find more information on how to report a reaction to the CFIA.
---
Research: Blocking a key pathway in the allergic response can prevent anaphylaxis
New research by AllerGen investigators Dr. Manel Jordana and Dr. Susan Waserman and their team at McMaster University has demonstrated that blocking a key pathway involved in the allergic response can provide full protection against anaphylaxis. The article was published online in the Journal of Allergy and Clinical Immunology and featured as an "Editors' Choice" in its April issue. 
Learn more about the key findings and implications of this promising research in our May 7th webinar, "Preventing anaphylaxis in those with food allergy: is it possible?" with lead investigator Dr. Manel Jordana. Register today and share with others who may benefit from the session.
AllerGen Inc. is a not-for-profit organization that promotes the work of Canadian researchers and organizations dedicated to improving the quality of life of people with allergic and related immune diseases.
---
Mythbuster – If someone doesn't feel well after eating a food, they must be allergic to it.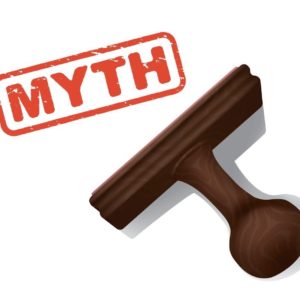 FACT: There are different reasons that a person may feel unwell after eating a food. If someone has a food intolerance, they are unable to digest or absorb certain foods. For example, an individual with lactose intolerance does not have enough of the enzyme lactase to break down the sugar (lactose) found in dairy products. Celiac disease is a disorder of the immune system that is triggered by eating gluten, a protein found in wheat, barley, rye and triticale. The disease causes damage to the small intestine and interferes with the absorption of nutrients from food. When someone has a food allergy, their immune system mistakenly treats something in a particular food (most often, the protein) as harmful and their body reacts to the food (an allergen) by having an allergic reaction.
These are examples of the ways that an individual can react abnormally to a food. In all cases, a person needs to know the ingredients of a food in order to make safe and informed choices.
If you do not feel well after eating a particular food, please speak to your doctor to help you determine what is going on. In the meantime, you can also visit AllergyCheck.ca, this app is intended to help you understand whether specific symptoms may be caused by a food allergy and whether further advice from an allergist is recommended.
Learn more:
Help us educate your communities and share this mythbuster with them! Find more mythbusters at foodallergycanada.ca/mythbusters.

Tags: advocacy, CFIA, mythbuster, Research